Exquisite Beauty Begins Here
I want my patient's to leave my clinic feeling that they have been heard, and knowing that my main objective is to help them reach their aesthetic goals by maximizing each individual's natural beauty potential.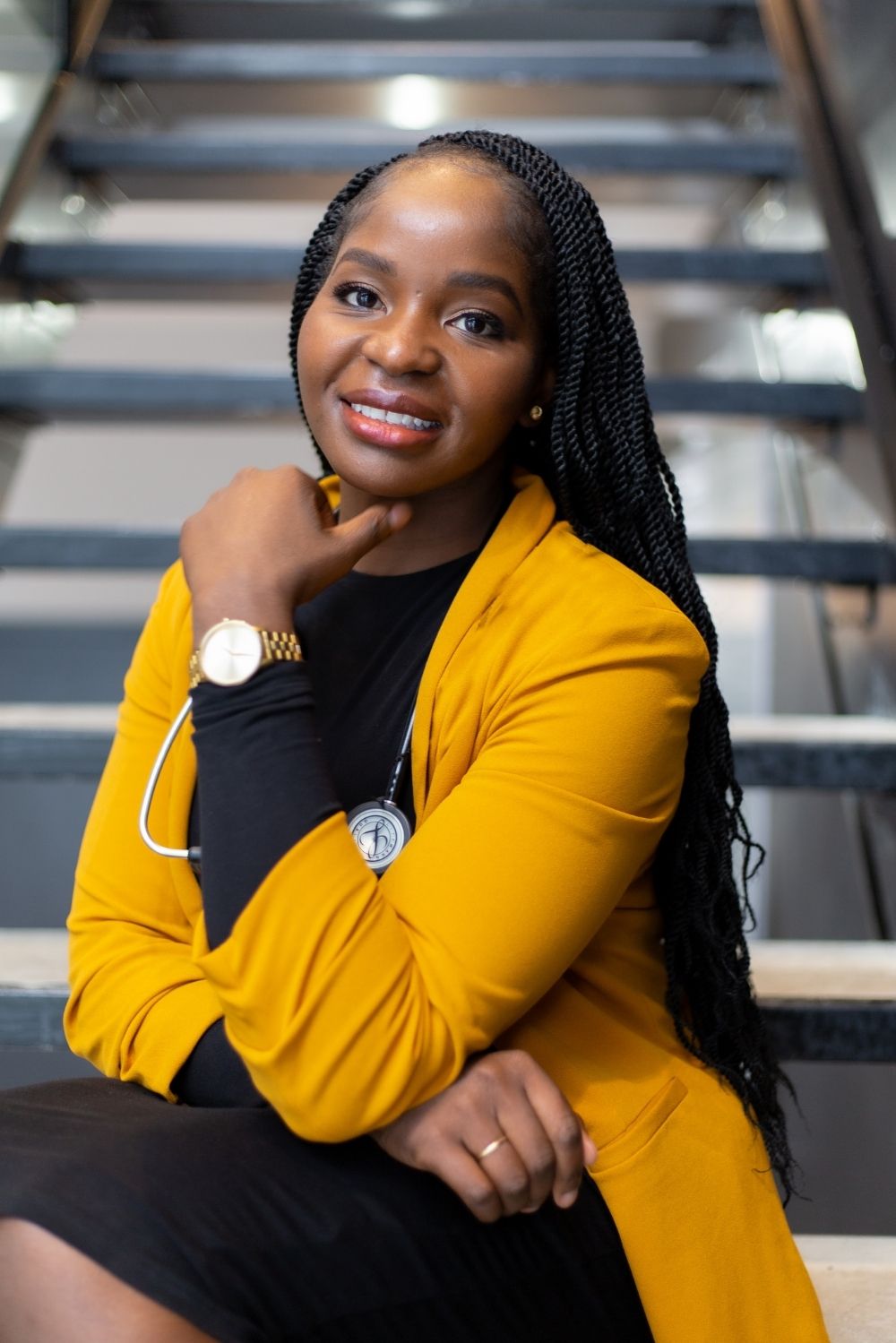 Meet Dr. Lian Peter, MD MPH CCFP - Founder And Physician Injector
As a young Nigerian girl growing up in Ottawa, Dr. Lian recalls always being drawn to the sciences and aesthetics. She learned to do her own hair, nails and makeup while doing that of her friends and family. Simultaneously her father encouraged her to pursue a career in medicine. Dr. Lian Peter is a Family Physician that also holds a Masters in Public Health (MPH).
In her pursuit of becoming a doctor, her educational journey brought her to the beautiful island of Grenada where she obtained her MPH followed by a Doctor of Medicine from St. George's University (SGU). She then completed her Family Medicine residency at Drexel University in Philadelphia.
After returning to Canada in 2016, she did a year of hospital and community medicine in rural Manitoba then settled back in Ottawa establishing her practice in Limoges, ON. Naturally within medicine, Dr. Lian's passion for all things beauty translated into a special interest in women's health and cosmetic medicine.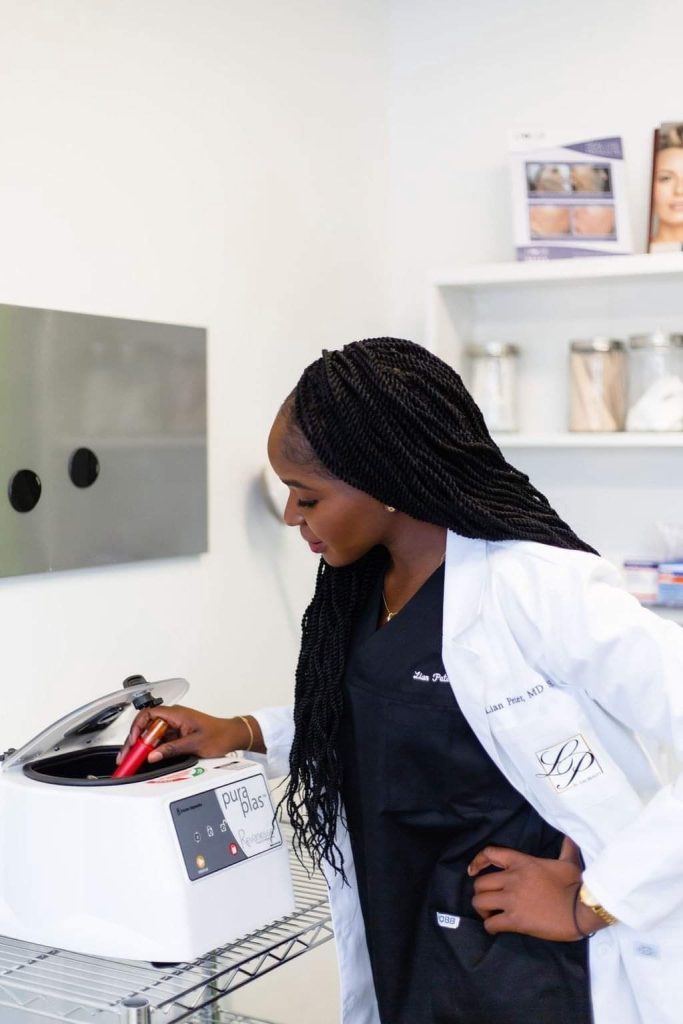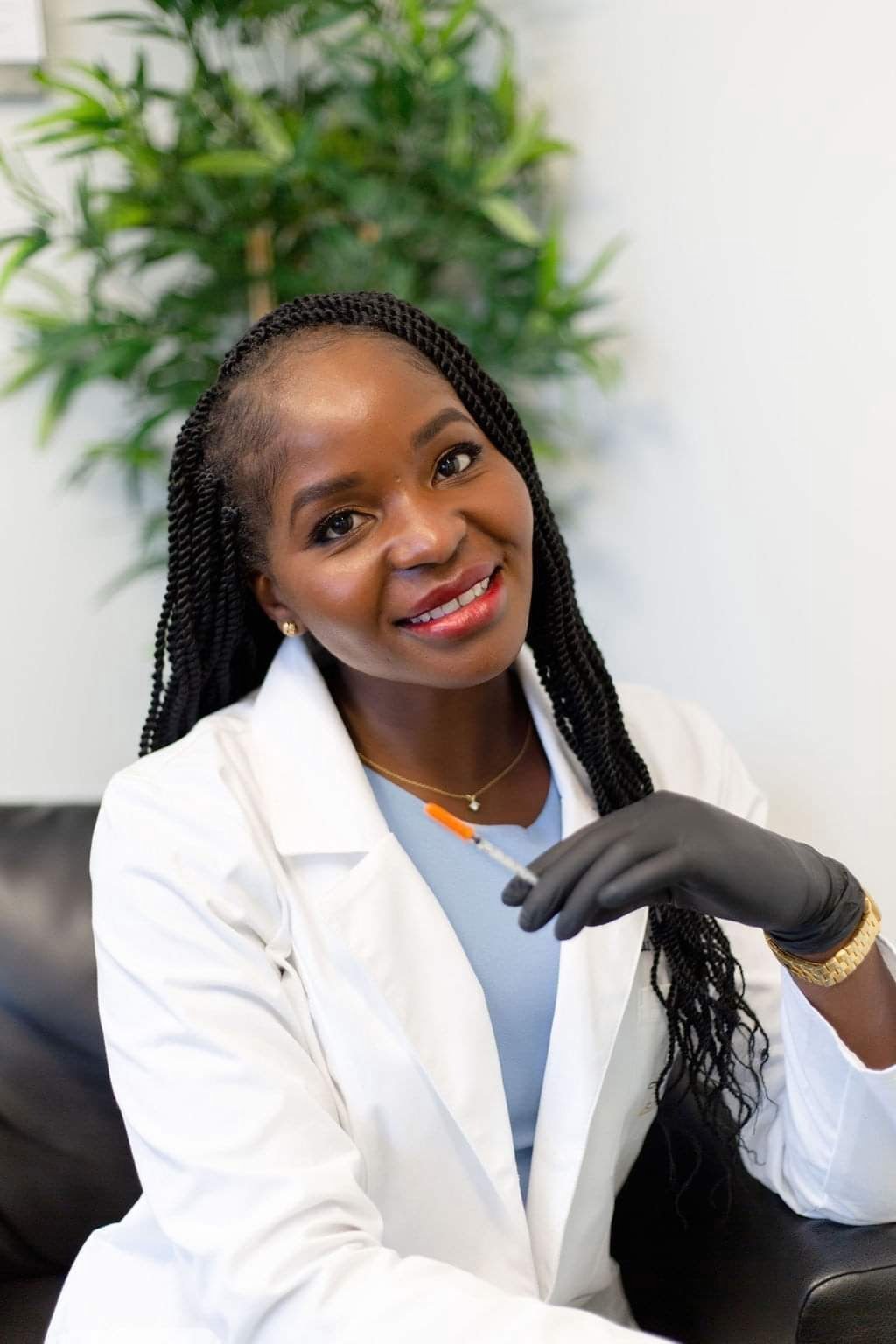 So she then obtained a certificate of completion for dermal fillers and botulinum toxin at British Columbia Academy of Medical Aesthetics & Skin Care in 2018. After working at two Medical Spas for over a year, in 2019 Dr. Lian decided to integrate her fascination with aesthetics within her own medical practice. Dr. Lian continues to perfect her craft by attending conferences, self-directed advanced medical aesthetics training courses, and training with various companies (Allergan, Galderma, Prollenium).
Her aesthetic style is best characterized as being professional, thorough and honest.  Her approach is holistic, using evidence-based medicine and keeping patient safety at the center of the services she provides. In addition to practicing family and cosmetic medicine, she also trains and supervises nurses and is the medical director of another clinic located in Ottawa.
When she is not providing care to her patients; she enjoys reading up on current events, exercising or catching up with friends and family. The joy that she brings to her patients after having achieved their mutual goals, inspires her to be the best at what she does.  Let Dr. Lian help you learn how to care for your face, body and spirit with the latest in anti-aging products and techniques.

I want my patients to leave my office loving the way they look and feel!
Conveniently located in Limoges, ON, Dr. Lian Beauty is proud to serve the surrounding areas with the ultimate beauty treatments. Whether you're in Embrun, Russell, Casselman, or Ottawa, our clinic is just a short distance away. Here's a list of the locations we serve and their respective distances from our clinic.
Located only 8 km from Embrun, ON
Located 14 km from Russell, ON
Located 17 km from Casselman, ON
Located 35 km from Ottawa, ON
Visit us today to discover why we are the go-to destination for all your beauty needs!
Looking To Book An Appointment?
We're in the business of providing our clients' a personalized experience.
If you are interested in any of Dr. Lian's many services, don't hesitate to contact us to see how we can help!