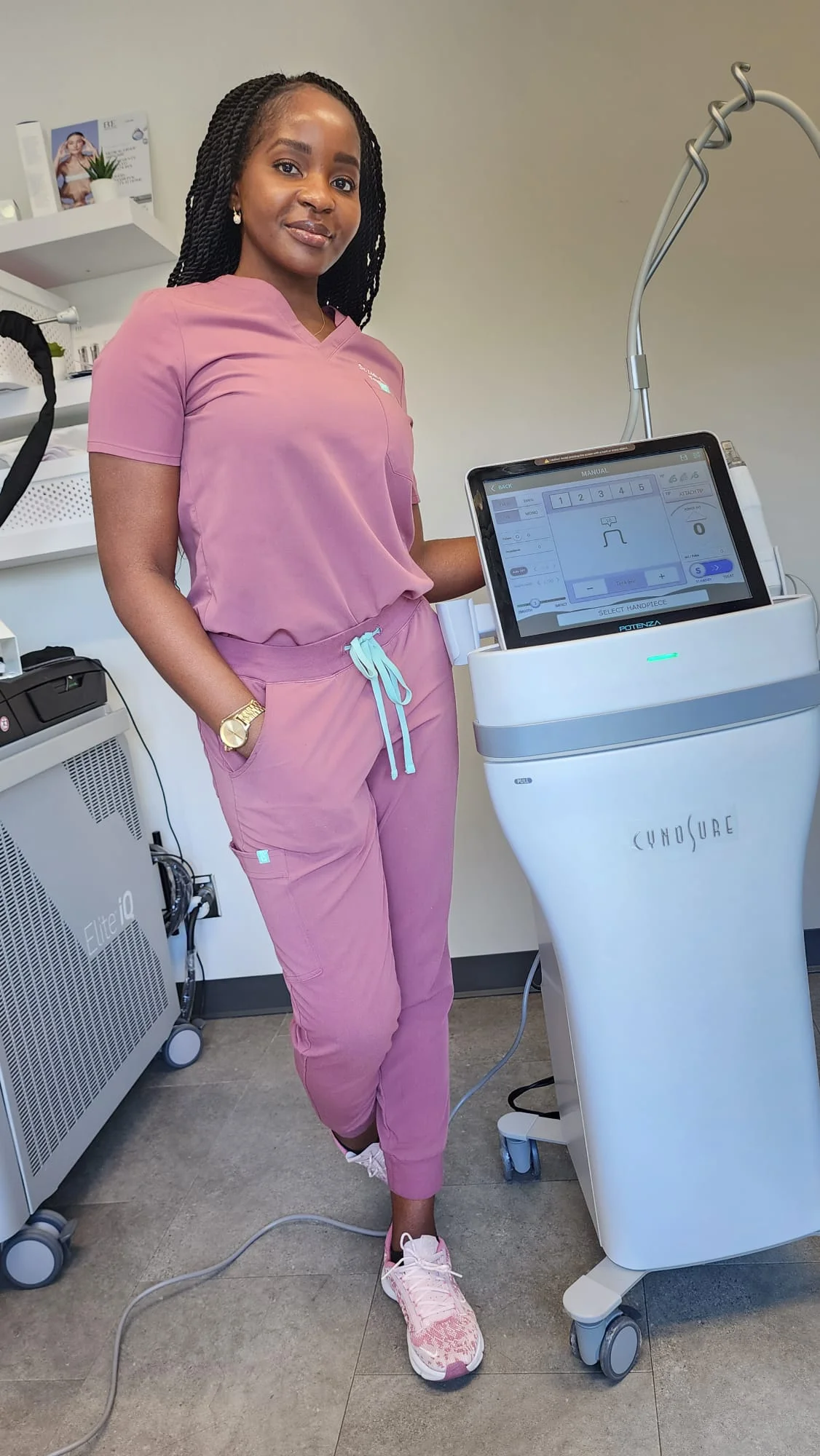 Potenza RF Microneedling In Ontario
Get younger-looking skin with Potenza RF microneedling in Ontario, a safe and effective treatment that combines radiofrequency (RF) energy with microneedling to stimulate collagen production and improve your skin texture.
Unhappy with fine lines, wrinkles, acne scars, or stretch marks? Fed up with ineffective solutions?
Experience skin transformation with cynosure's Potenza RF microneedling treatment in Limoges, ON  – achieve smoother, more youthful skin, without the need for surgery.
Unlock your skin's potential today!
Non-surgical, minimally invasive procedure. Fast recovery time. 
Adjustable 4-mode RF microneedling with Tiger Tip™  technology for your specific skin needs.
67% improved topical absorption with Fusion Tip technology for a better looking skin
What is Potenza RF Microneedling?
Potenza RF microneedling is a cosmetic procedure that uses a handheld device to deliver radiofrequency (RF) energy into the skin via ultrafine needles.
The needles create micro channels in the skin, allowing the RF energy to deliver heat in the deeper layers of the skin.
This heat triggers the skin's natural repair process, which results in the production of new collagen and elastin.
Potenza combines 4-mode RF microneedling system with Fusion Tip Technology: for better topical absorption into the skin…
And  Tiger Tip™ Technology: for  shallow and deep treatments for various skin types and concern. 
In other words, it can be customized to the your unique skin type and condition.
Potenza RF microneedling is a non-surgical treatment that can help improve the appearance of your skin.
 Minimally invasive and with little downtime, you can resume your normal activities shortly after the procedure.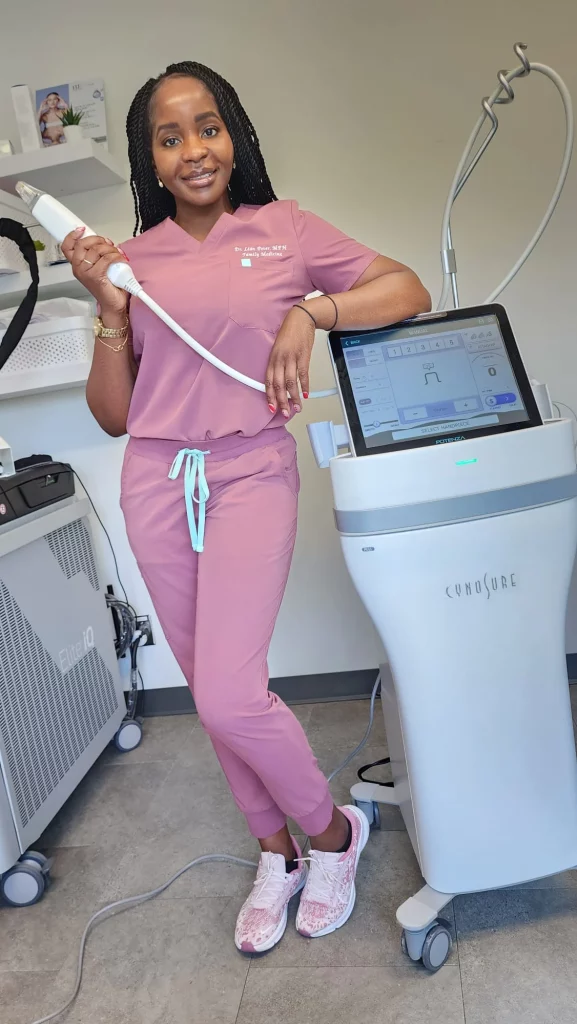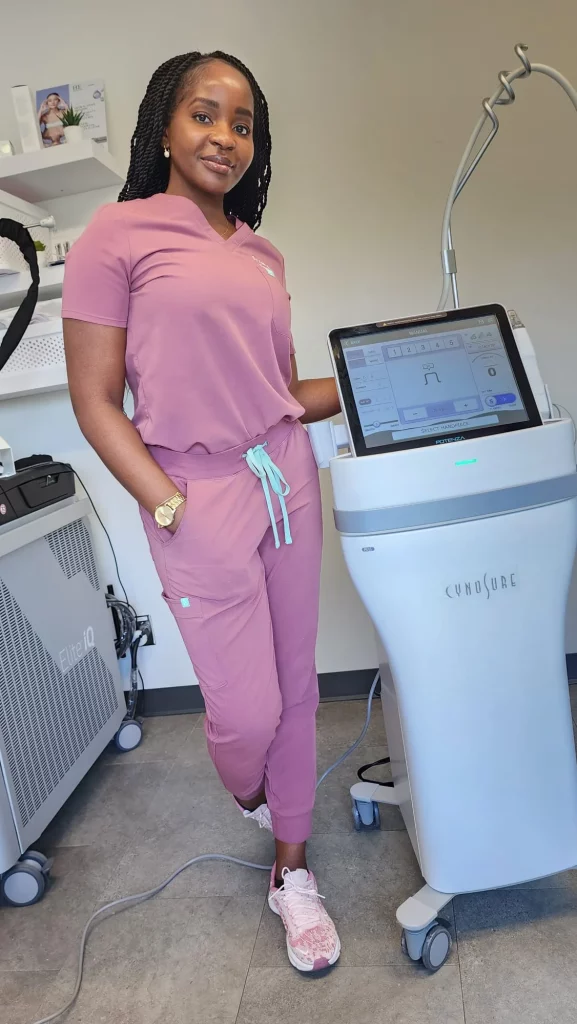 How Potenza Rf Microneedling works
During the procedure, a topical numbing cream is applied to the skin to reduce discomfort – takes about 30 mins to kick in.
Then, the RF microneedling device, with the insulated needles, is used to create microchannels in the skin.
Radiofrequency energy is then delivered through these micro channels, which heats up the deeper layer of the skin and triggers the production of collagen and elastin.
The number of treatments needed will also vary depending on your skin condition and desired results.
However, most patients need 2 to 5 treatments spaced 4 to 6 weeks apart.
You may start seeing improvements after 1-2 treatments and continued improvement will be noticed in the following 6 – 12 months.
Most RF microneedling treatments take about 30 minutes to an hour.
Pre-treatment Guidelines for Potenza Rf Microneedling In Ontario
Keep hydrated by drinking water (at least eight cups daily) or hydrating fluids to improve treatment outcomes.
Avoid drinking alcohol for 24 hours in advance of treatment.
For 3 to 7 days prior to treatment, at the physician's discretion, avoid therapies that may cause erythema (redness) or irritation, such as retinols or products containing isotretinoin and any exfoliating acid preparations.
Shave visible hair from the treatment area. *Male beards should be shaved on the day of treatment.
The same procedure should be followed prior to each visit.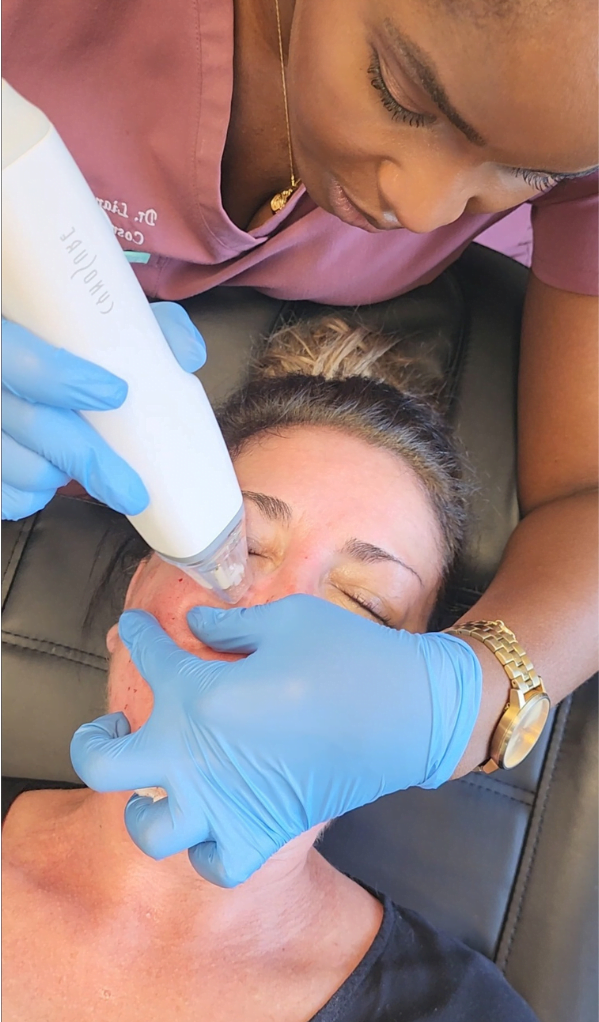 Post-treatment Instructions
Post-treatment side effects include mild discomfort, swelling, and redness that usually subsides within 2 to 24 hours. A regimen to moisturize and soothe the external skin post-treatment is recommended.
Avoid ultraviolet rays and apply sunblock >30 SPF UV A/B daily.
Avoid alcohol consumption if possible.
For 24 hours, refrain from high-intensity aerobic exercise or activities that increase the body temperature like saunas, hot tubs, steam showers, or exercise (i.e., jogging, weight training, etc.).
Some of the contraindications of Potenza RF microneedling include:
Frequently Asked Questions
Potenza RF Microneedling Treatment Price
(Promo offer) Buy 3 sessions, Get 1 Free.
Treatments include face mask
Book Your Potenza RF Microneedling Treatment in Ontario, CA
Schedule your Potenza RF microneedling consultation and start your journey to younger-looking skin – visit our cosmetic clinic 
Looking To Book An Appointment?
We're in the business of providing our clients a personalized experience.
If you are interested in any of Dr. Lian's many services, don't hesitate to contact us to see how we can help!