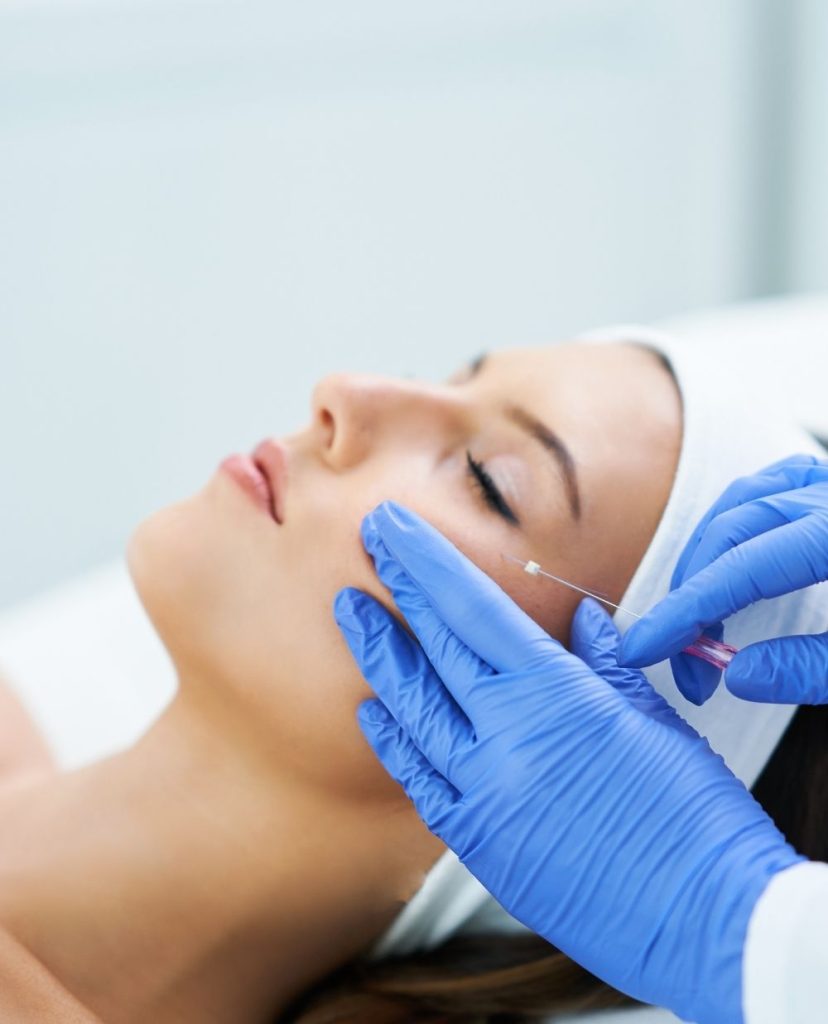 Polydioxanone (PDO) Lifting Threads
Polydioxanone or PDO threads are a safe, natural and minimally invasive solution to lift and reposition the underlying tissues of the face and neck while smoothing and tightening the skin. PDO threads are dissolvable suture material made of complex sugars that have been in use since the 1990's in soft tissue surgery including open heart surgery. It is safely implanted in the body and fully absorbed within 6 months.
Threads offer anti-aging rejuvenation that is customized to you and are among the most performed skin lifting treatments in the cosmetic medical world today. A Thread Lift treatment provides instant skin lifting, tightening and cellular renewal by stimulating collagen production.
—-Benefits
Can be inserted anywhere on the body but work best on the mid and lower third of the face and neck. Non-surgical option that can be wonderfully paired with anti-wrinkle and filler injections.
Best non-surgical way to lift the neck and jawline, addressing jowls
Non-surgical brow lift "fox eye lift"
PDO threads use the skin's self-repair mechanism. Purposefully causing micro injuries in the targeted area will lead to the stimulation of collagen synthesis. This is the same principle behind other procedures like microneedling, chemical peels and lasers.
With the insertion of the PDO thread, the skin reacts to the thread and begins to gently repair itself and create new collagen. Visible results can take up to 2 months but a 30% improvement can be seen immediately.
Like with any injectable , you run the risk of temporary bruising and swelling. In order to prevent bruising, eliminate blood thinners like aspirin, NSAIDS, red wine/alcohol, Vitamin E, fish oil, green tea and herbal supplements for a few days before your procedure.
Mid face or lower face lift alone
Treatment Overview
Number of sessions: 1-3
Downtime: none
Duration of session: 45 mins
Interval between sessions: 4-6 weeks
Pain: mild