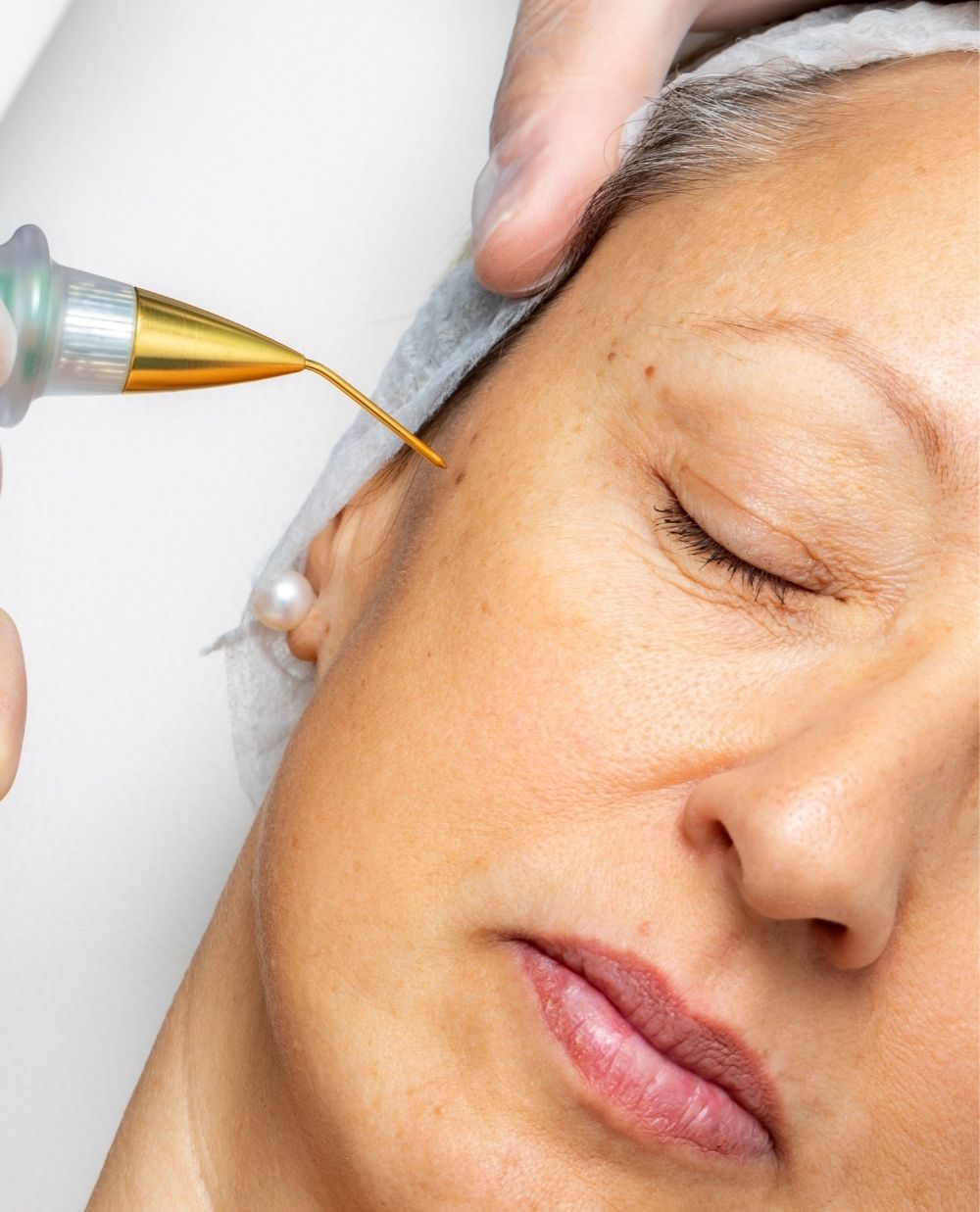 Plexr® Plus Treatment In Ottawa
Undergo the next level of non-invasive skin renewal with our advanced Plexr Plus Treatment. Regain Your Youthful Looks without Surgery.
Sagging skin, wrinkles, and fine lines can take a toll on your confidence and self-esteem. But traditional surgical procedures often come with risks, long recovery periods, and scarring.
Fortunately, the Plexr Plus treatment at Dr. Lian Beauty provides a non-surgical, safe, and effective alternative for skin rejuvenation and tightening for smoother, firmer, and more youthful-looking skin with immediate and long-lasting results.
Scar-Free Skin Tightening
Plexr's non-invasive plasma technology stimulates collagen and elastin production, providing remarkable skin tightening results without the risk of scarring.
Precision for Delicate Areas
With Plexr's precise and targeted approach, you can effectively tighten and rejuvenate delicate areas like the eyelids. No surgery or incisions.
Quick Recovery, Lasting results
Plexr's non-surgical procedure offers minimal downtime and discomfort. Get active soon after treatment. long-lasting skin tightening results.
Before & After Plexr Plus Treatment
Plexr Plus, also called plasma soft surgery, is a treatment that can lift the eyes (known as blepharoplasty) without any surgery. It works by addressing loose skin.
This treatment can also help improve scars and remove unwanted skin blemishes like moles and skin tags.
The great thing about Plexr Plus is that it doesn't require general anesthesia, and the recovery time is much shorter compared to surgical options.
How Does Plexr® Plus work?
Plexr Plus is a hand-operated device that uses a special method called sublimation and plasma technology to make your skin look better.
It works by turning gas particles into ions between the device and your skin, creating a spark. This spark removes unwanted skin cells and leaves a scab that will heal over time.
The device is very precise and can be used on delicate areas like the eyelids. It also tightens the skin and makes more collagen, which reduces the appearance of lines, wrinkles, and sagging skin.
Importantly, it only affects the top layer of the skin and doesn't harm the surrounding skin.
To prioritize your safety, avoid Plexr Plus treatments if you have
A pacemaker or other active implants, 

Active cancer

Used Accutane in the last 3 months or currently using it 

A current pregnancy

An active infection in the treatment area

Uncontrolled diabetes
Frequently Asked Questions
Our Plexr® Plus Treatment Price
15% off subsequent treatments of
the same treatment area.
Includes LCE Regard aftercare cream and 2 red light therapy sessions ($120 value)
Upper+lower eyelids+crows feet
Upper + lower lips + chin
Upper or lower lips or chin
Preauricular lines (in front of ears)
Skin tag/benign mole removal
Starting at $250 for first 3 lesions
Looking To Book An Appointment?
We're in the business of providing our clients a personalized experience.
If you are interested in any of Dr. Lian's many services, don't hesitate to contact us to see how we can help!
Transform Your Looks with Plexr® Plus
Ready to enhance your natural beauty? Book an appointment with our cosmetic clinic in Limoges, Ontario.