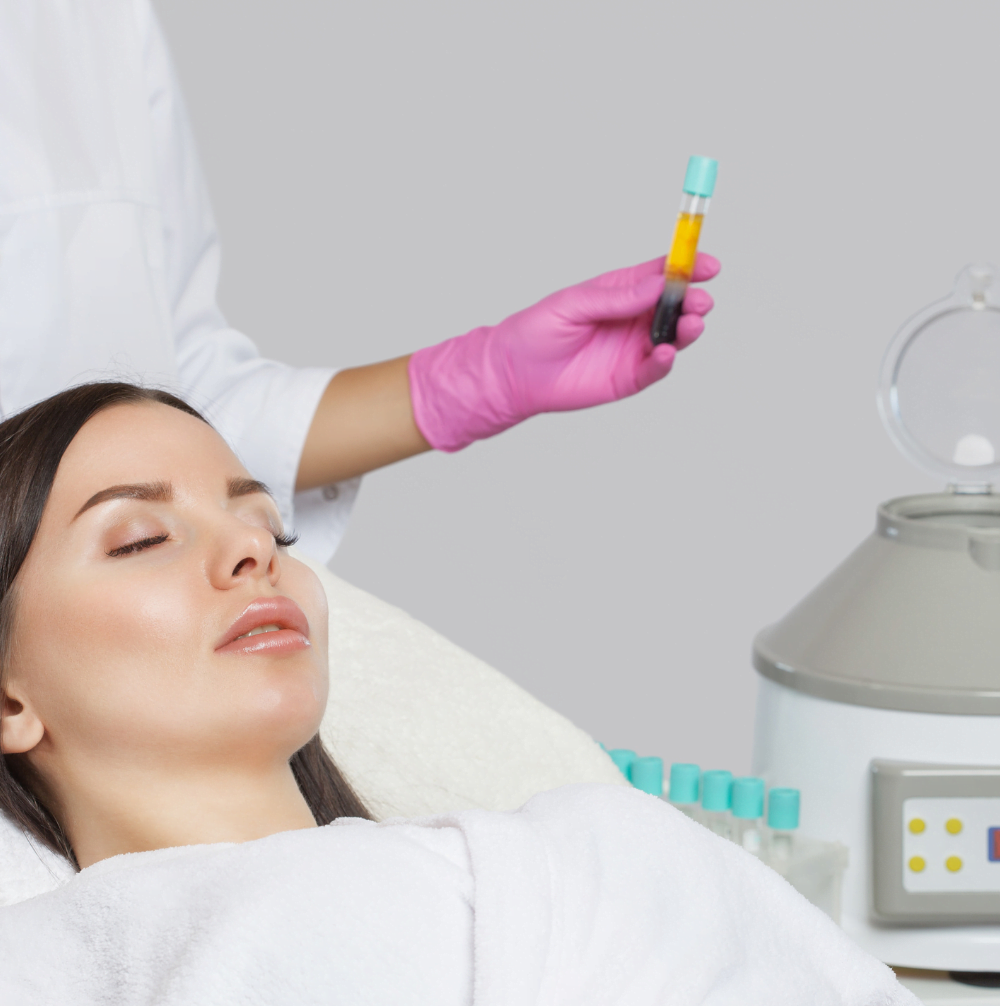 Suitable for skin rejuvenation and hair. On the skin it will promote natural tissue regeneration which results in harmonious remodelling of the face and plump, glowing skin. When applied to the hair, it acts like a fertilizer, increasing blood supply and enhancing hair follicle cell proliferation resulting in stronger, longer hair.
Blood contains growth factors that assist in tissue repair and generation. By harnessing the regenerative potential of your own platelets we can improve skin quality, smooth fine lines, improve the look of dark circles around the eye and encourage hair growth.
After drawing up and spinning a sample of your own blood, it is separated and prepared for injection back into your scalp or skin.
Dr. Lian's protocol of delivering it involves manual injections allowing for more precision.
Dark Eye Circles:
This is a delicate area of the face, and one that can be difficult to correct. This area may appear bluish and give the appearance of dark circles due to common factors such as aging, eye strain, allergies, poor circulation, sun exposure, genetics, and this skin making the blood vessels appear more prominent.
The growth factors present  stimulate micro-circulation around the eye, leading to brighter more rejuvenated skin.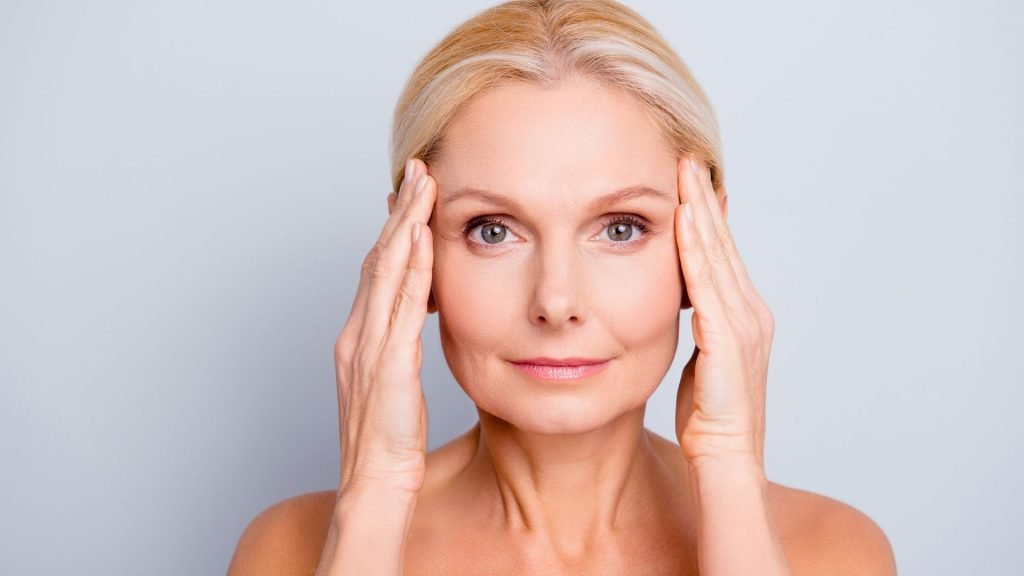 Hair:
Micro-injections of plasma are done to regenerate the scalp, improve the microcirculation of the scalp, stimulate hair regrowth and improve hair quality.
This is a scientifically proven treatment option for men and women experiencing hair loss and thinning. Hair loss requires early intervention. Those who address it sooner, tend to respond best.
After ruling out treatable medical conditions that may lead to hair loss, Dr. Lian will develop an individualized treatment plan which in addition to these injections, may include a prescription medication, use over the counter minoxidil Rogaine®, a daily multivitamin or neutraceutical like Nutrafol, and red light therapy. Autologous injections are best used on patients with androgenic alopecia. This pattern typically occurs along the top of the head. In women, this might look like a widening part with normal hair thickness at the back of the head.
—-Benefits:
Skin rejuvenation
Slow down your hair loss
Stimulate hair regrowth
100% Natural option to facial rejuvenation and hair restoration
Stackable procedure: combine with microneedling and or Red Light LED therapy for best results.
—-Recommendations
Dr. Lian recommends 3-4 sessions to start the anti-hair loss treatment, followed by maintenance therapy every 4-6 months.
Yes it is. Postpartum hair loss/ alopecia is occurs in about half of women. Although it usually resolves on its own, it is preferable to act quickly so as not to see your hair lose its volume. 
No. It only works in areas where there are hair follicles. Otherwise, hair transplantation is recommended.
Begin Your Transformation Today
Ready to enhance your natural beauty? Book an appointment with our advanced laser clinic in Limoges, Ontario.
Number of sessions: Face: 1 or more
Downtime: 2 days
Duration of session: 45 mins
Interval between sessions: 4 weeks
Pain: Mild – moderate