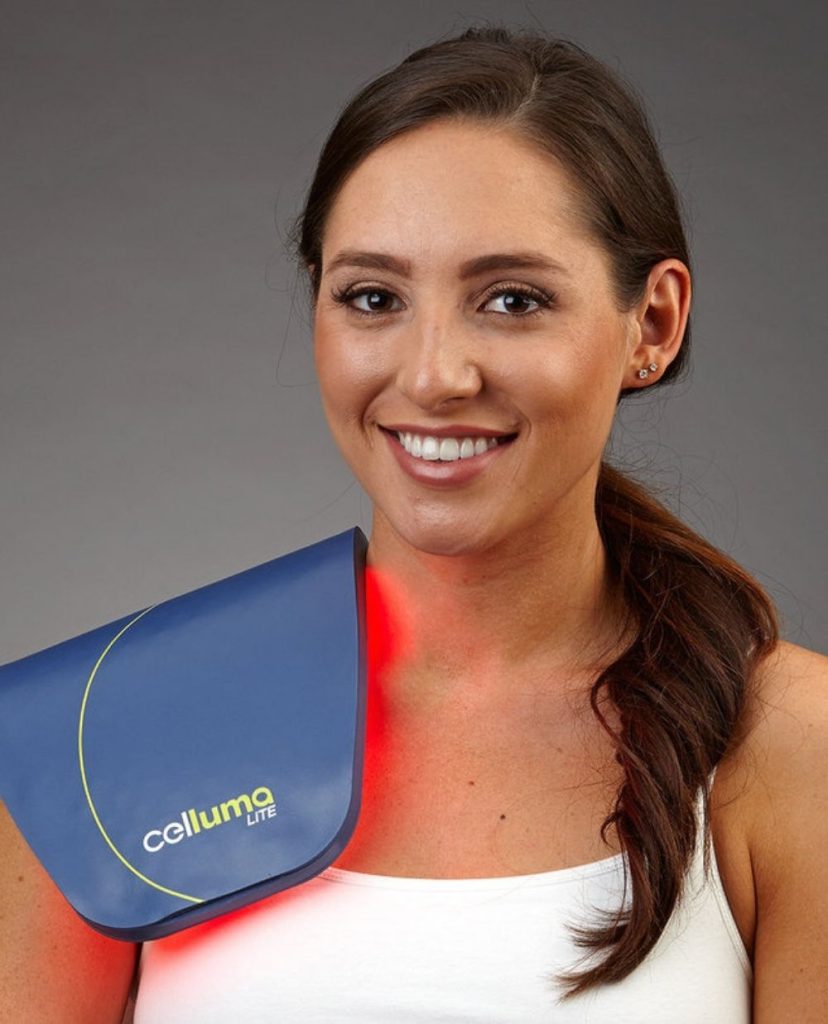 Light Therapy with Celluma Pro
Celluma is an award-winning, medical low-level light emitting diode (LED) light therapy device which has been FDA-Cleared and CE-Certified to manage a variety of skin, muscle, joint and pain conditions.
Low light therapy (LLT) has vast potential in numerous therapeutic areas. Celluma provides compromised cells with the energy to regain and restore vitality, naturally.
It's powerful, deeply penetrating wavelengths are absorbed by photoacceptors in the mitrochondria. This process increases the production of adenosine triphosphate (ATP); the fuel that drives all cells. This boost of cellular energy results in a cascade of metabolic events leading to an increase in micro-circulation, tissue repair and a decrease in inflammation and pain.
Originally developed by NASA for astronauts who could become injured or ill on a long-term space flight, the technology is used today as a safe and natural method of treating a variety of skin and pain conditions such as acne, anti-aging, and pain.
This user-friendly device has built in settings capable of addressing acne, wrinkles and pain conditions.
Numerous studies showing that LED light therapy can actually counteract signs of aging in the skin. Red and near infrared light has been shown to boost collagen, smooth wrinkles, enhance tone, decrease inflammation, ease muscle and joint pain associated with stiffness, spasm and arthritis. Whereas blue light can kill acne bacteria.
—-Benefits
Acne: diminishes acne bacteria, clears existing breakouts, restores skin's healthy appearance
Ant-aging: reduce fine lines, wrinkles, improve skin's firmness and resilience. Increases collagen and elastin production
Pain management: reduces inflammation and increases circulation; relieves arthritic, muscles and joint pain; reduces stiffness and muscle spasms.
An alternative to pills and topicals.
Flexible panel that conforms closely to treatment areas
Wound healing. (Marked as Class IIa medical device in European Union and is the only light therapy device of its kind to achieve such status.) *Celluma is not FDA cleared for Wound Healing.
Stack on to other procedures to reduce recovery time.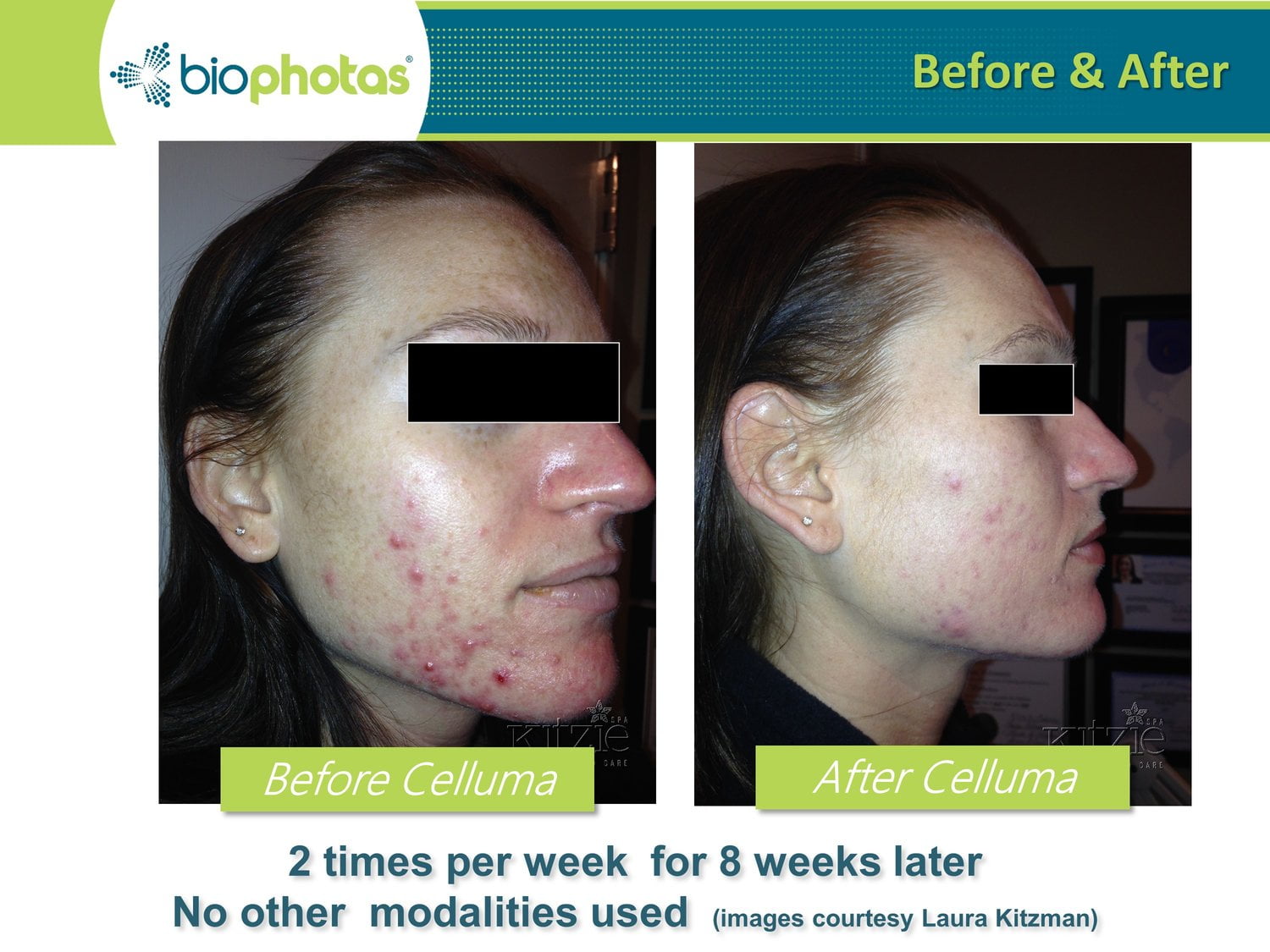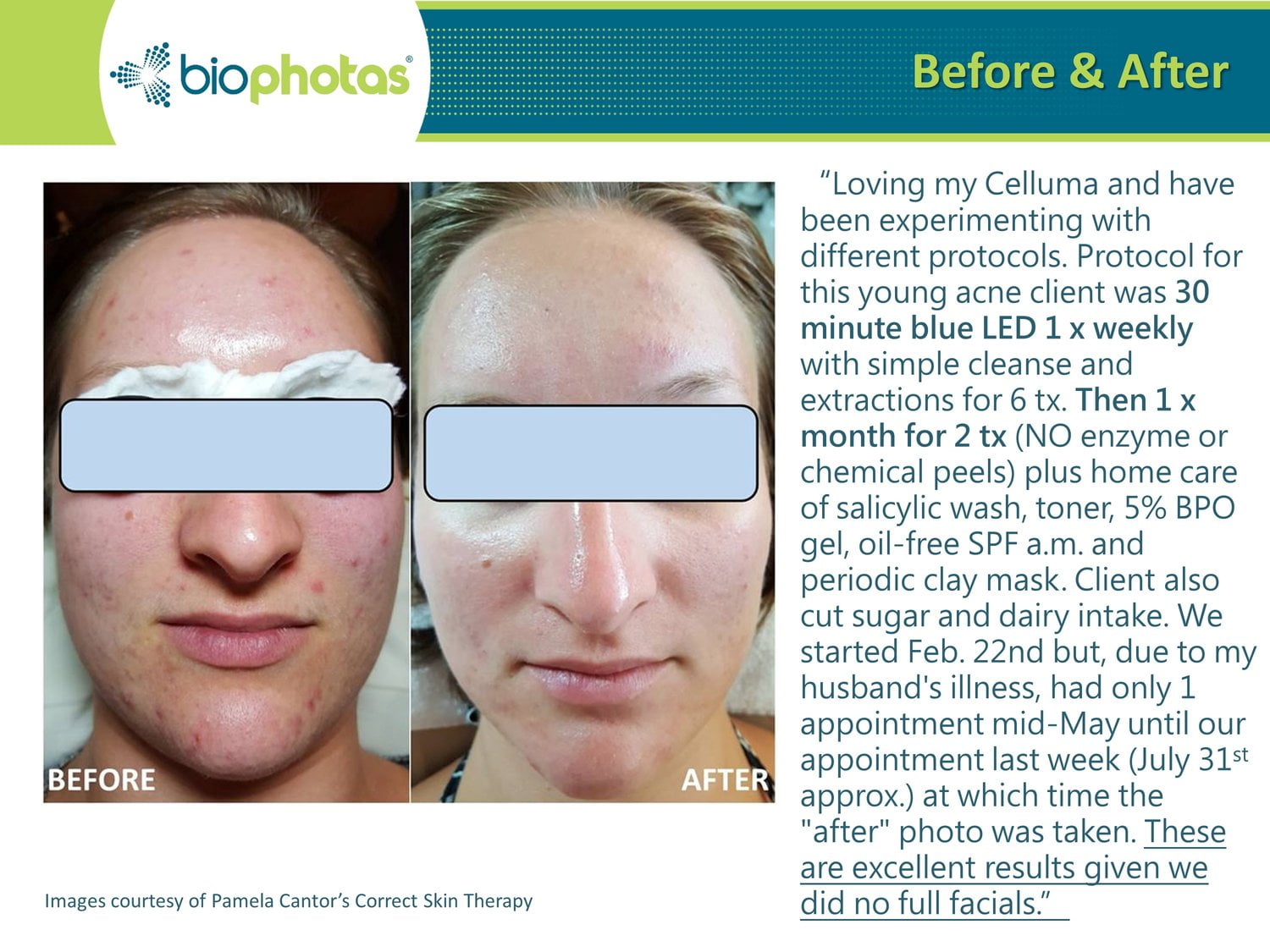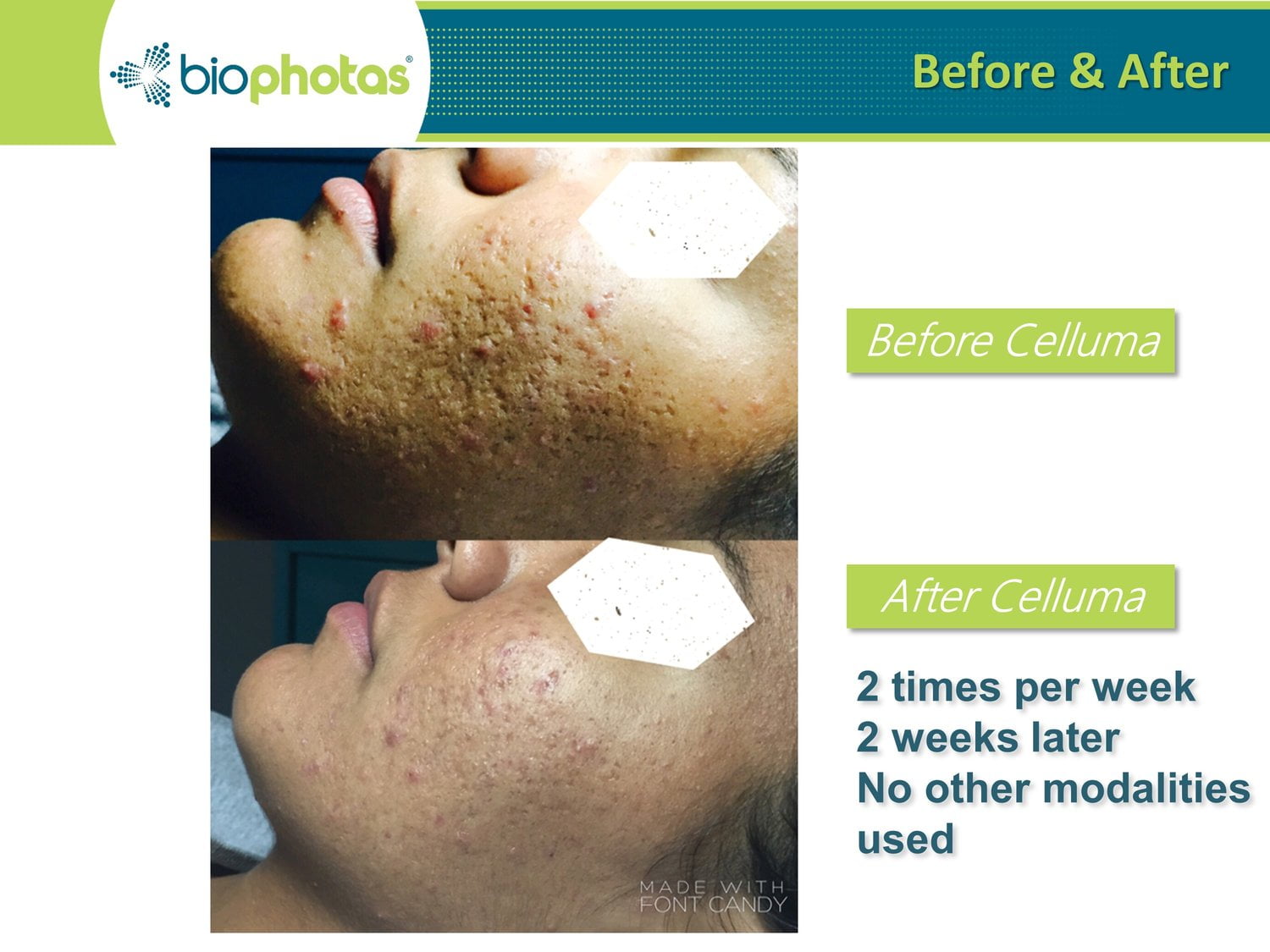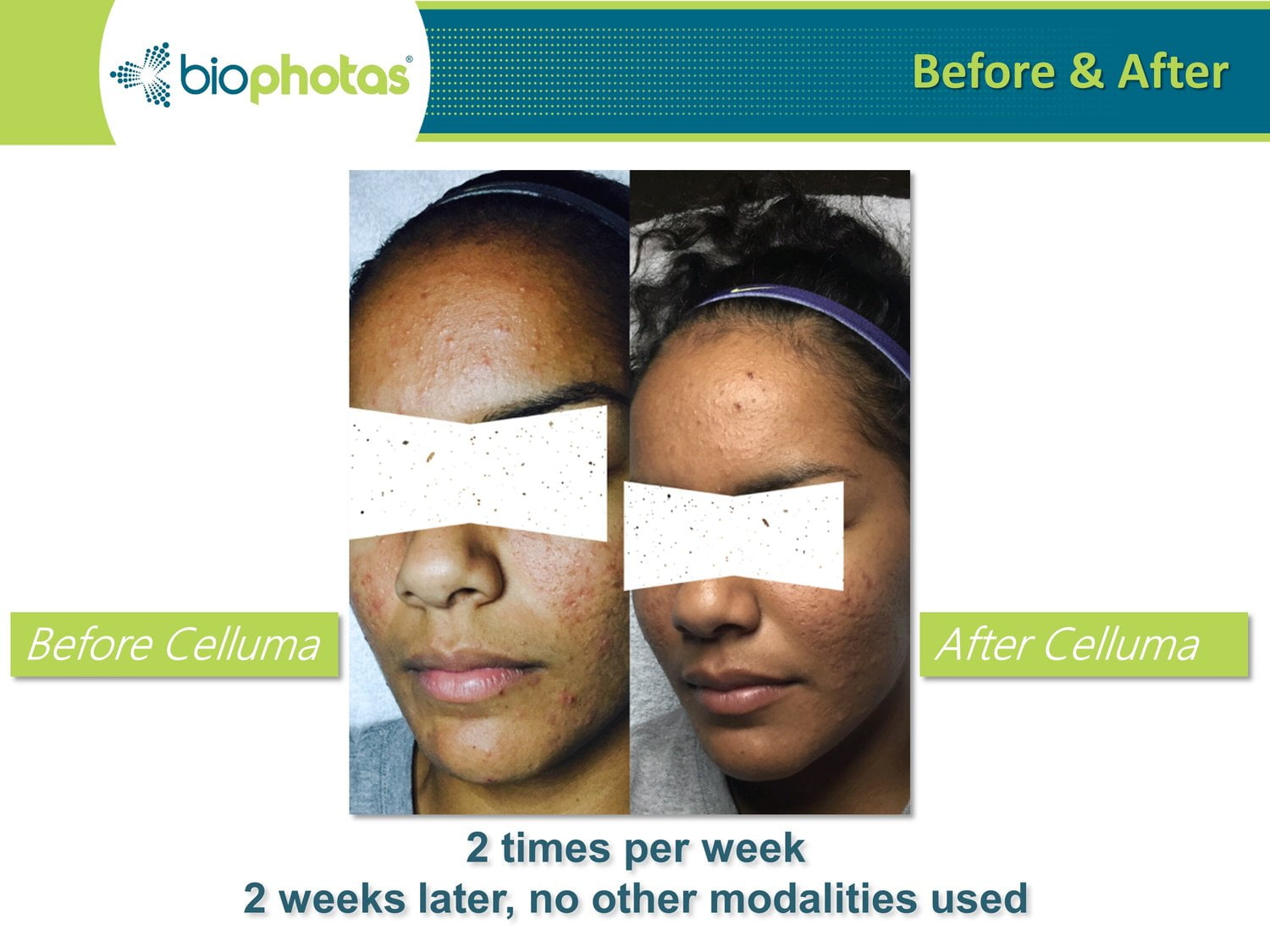 (30 minute sessions of light therapy)
Celluma LED treatments can also be added as an enhancement to any facial treatment: