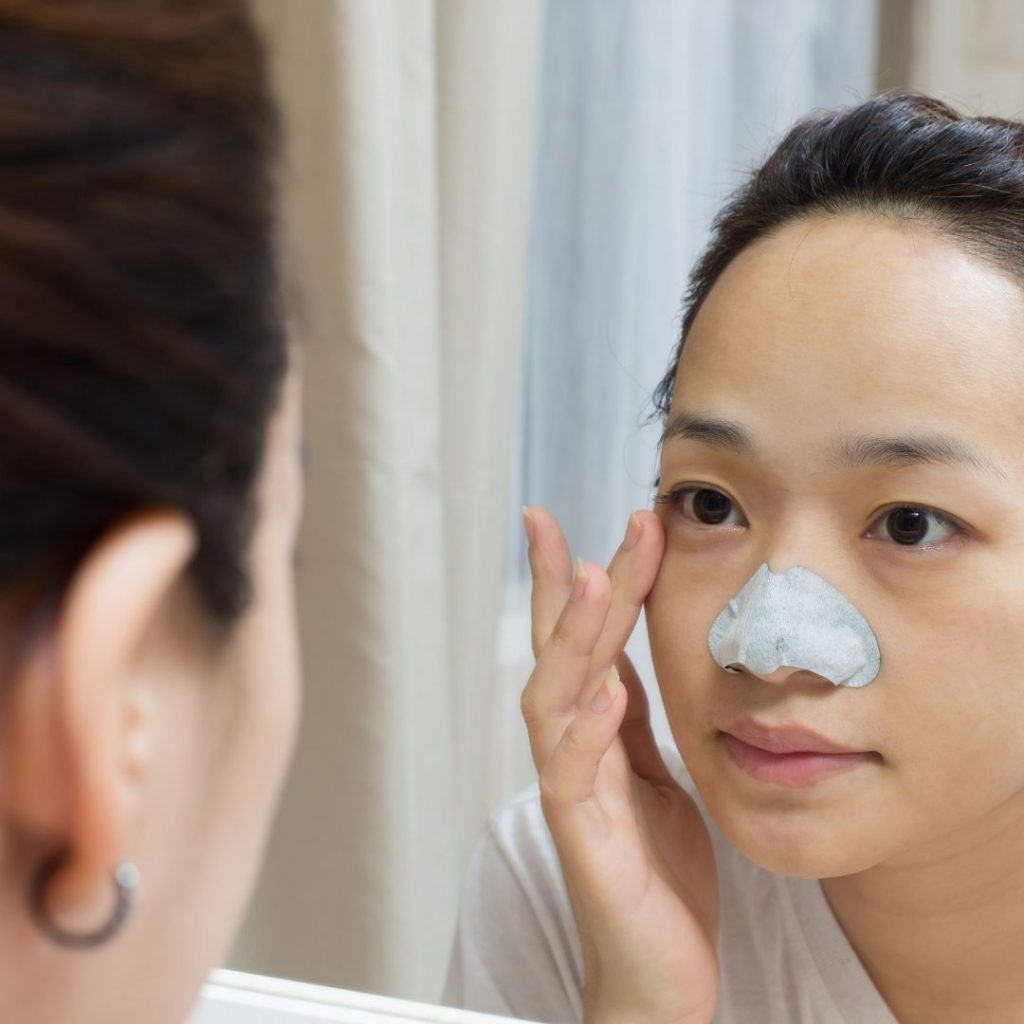 Are you tired of treating your dark spots on your own and seeing no long term results? Do you feel frustrated when you see some progress, only to have new spots appear near the old ones? You're not alone if you've tried a simple google search and felt overwhelmed with the multitude of at-home remedies and product recommendations. Many people identify with this issue and truthfully, the trial and error can be discouraging and financially draining!
Dark spots are typically harmless but they rank as one of the most common concerns that lead people to see a dermatologist. As a certified physician, I'm here to help you identify a solution that's unique to your skin. On top of the satisfaction of the final results, consulting a physician can save you a lot of time and stress. There are cosmetic treatments available to reduce the appearance of dark spots and today I'll share my favorite cosmetic secrets you need to try. Bonus: they're all offered at my clinic.
What Causes Dark Spots?
Skin hyperpigmentation, commonly known as dark spots, is a concern that affects people of all skin tones and ages. These spots don't cause any pain and they typically develop on areas of the skin that are exposed to the sun. In addition to sun exposure, dark spots can be caused by hormonal changes, wound scarring inflammation, irritation from products and chronic conditions like diabetes. Most people can recognize hyperpigmentation in the form of brown patches or isolated dark spots on their skin however, this varies from one person to another.
Treatment Options
Treatments vary based on the cause and size of your hyperpigmentation. When treating dark spots caused by a skin condition like acne, physicians will typically use an approach that focuses on the cause of the discoloration. My goal is to determine the possible causes of your skin irritation and give treatment advice which could include alternative suggestions to the products you use and dietary changes.
For discoloration caused by sun exposure, I recommend a daily use of sunscreen – no matter your skin tone or time of the year. Sunscreen is often overlooked as a skincare solution but it works miracles when applied consistently. Try using sunscreen with SPF 30 or higher, it helps to prevent new dark spots and reduce the appearance of old ones.
When it comes to treating dark spots caused by wound scarring, irritation or inflammation, I'd encourage you to book an appointment with me to choose a treatment that works best for your skin. Here are a few options that I offer, including everything you need to know about the process, benefits and timeline.
Microneedling is a minimally invasive technique that helps your body create more collagen and elastin. Among its many benefits, microneedling improves the appearance of acne scars, skin texture, tone and colour. It's a cost efficient alternative to laser treatments and clients usually spend 3x less than the price of laser sessions. The procedure involves pricking your skin with tiny, surgical-grade stainless steel needles through a handheld device. Treatments can be done on the scalp, face, neck, chest or décolletage, arms and abdomen.
The treatment typically takes 10-20 minutes per session and I encourage 1-3 sessions for optimal results. Pain tolerance is mild/moderate, though I use techniques that will support your comfort throughout the session.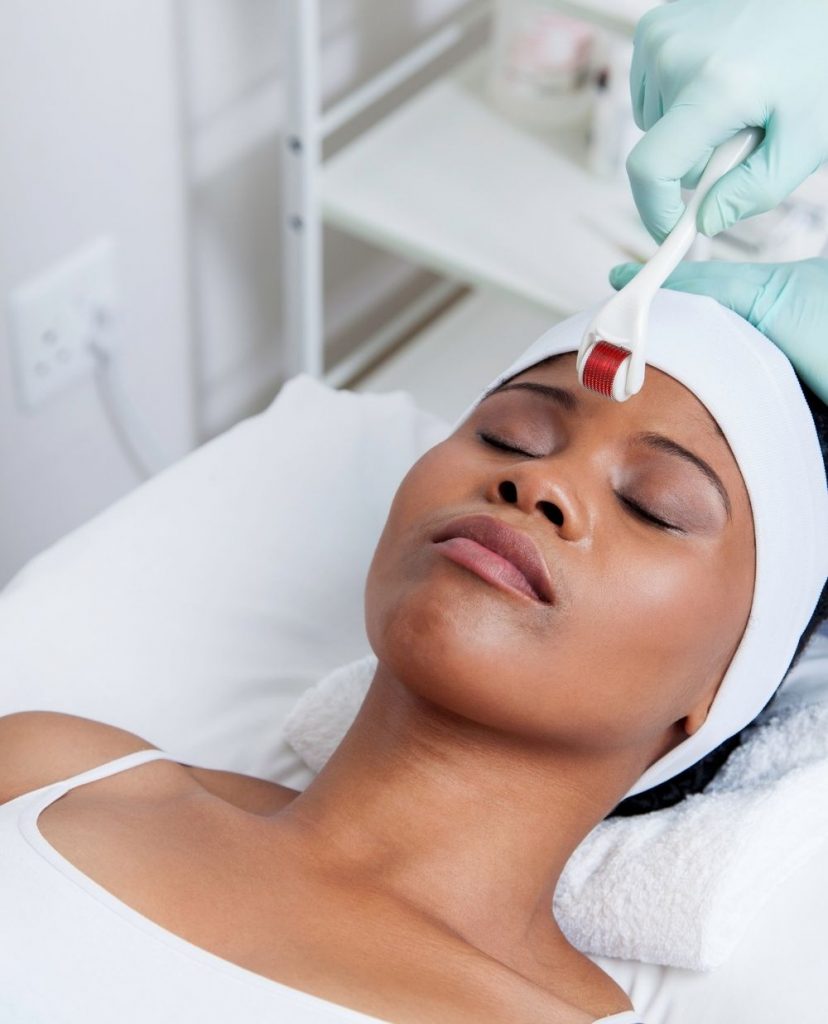 Chemical peels are a skin-resurfacing procedure that reduce acne blemishes and scars. The process is non-invasive and a great option for people who prefer to avoid needles, bleeding or poking. I use a cotton swab to apply a chemical solution to your skin that helps remove top layers of the skin and expose a fresh and rejuvenated layer of skin cells. I love using medical grade chemical peels because I'm able to tailor the peel based on the concern you'd like to address. The results create a glowing complexion and the skin appears noticeably healthier.
The procedure takes 30 minutes with a mild-moderate pain tolerance. Downtime varies based on the depth of the peel, but it can take up to one week for medium depth peels. I recommend waiting 2-4 weeks between sessions and limiting sun exposure for optimal results.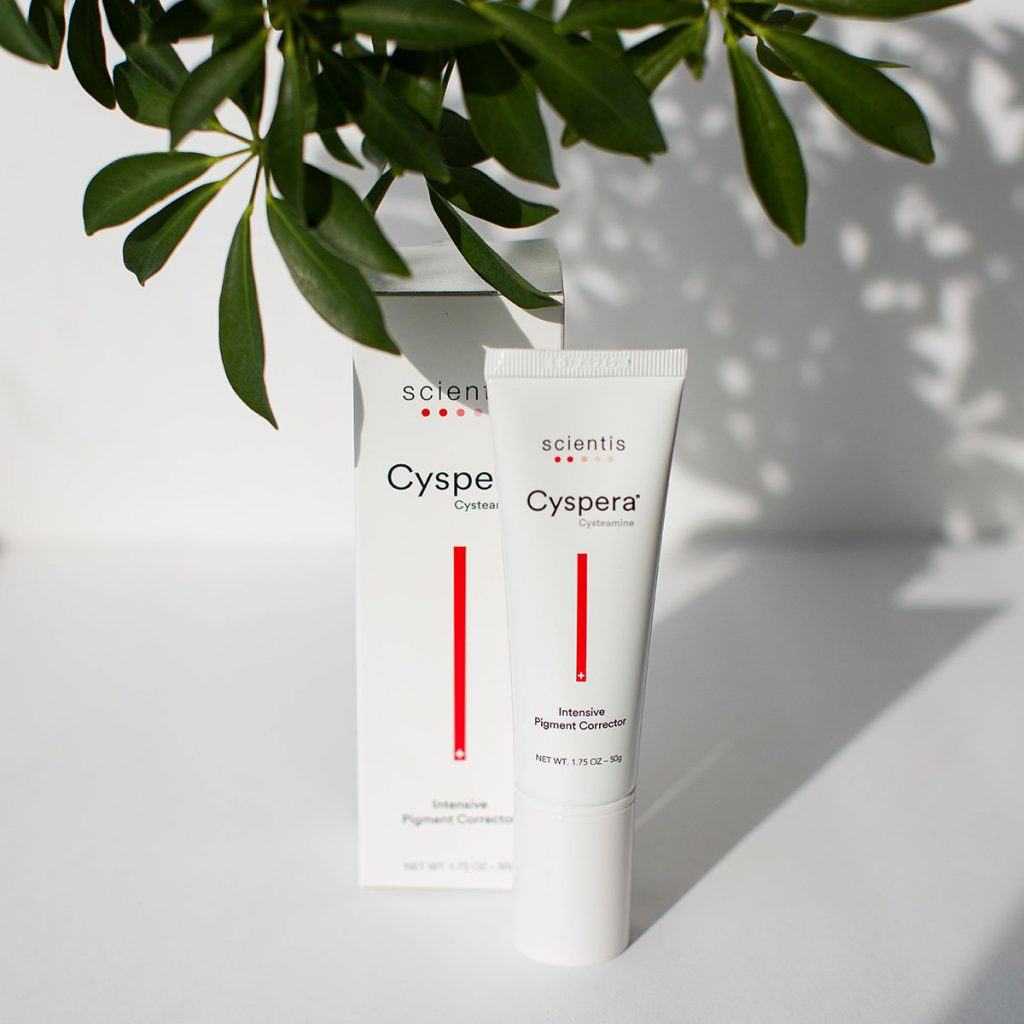 This product is a safe, new alternative to intensive pigment correctors that can be purchased and used at home. Created with a lightening agent that treats hyperpigmentation (cysteamine), Cyspera helps to improve the appearance of stubborn skin discoloration, brown patches and dark spots. It's a useful treatment for post-inflammatory hyperpigmentation, dark circles around the eyes, dark patches that occur after hormonal changes such as with pregnancy or birth control (melasma).
The best results can be seen when the product is used regularly and as directed. Cyspera is applied as a thin layer, on dirty skin or on top of makeup, and let it sit for 15 minutes. After 15 minutes, remove the product using a gentle cleanser and gently pat dry with a towel. Make sure you moisturize the area and use sunscreen with SPF (UVA/UVA & Visible light protection) daily. Results can be seen as early as 8 weeks though 16 weeks of consistency offers significant improvement to discolouration.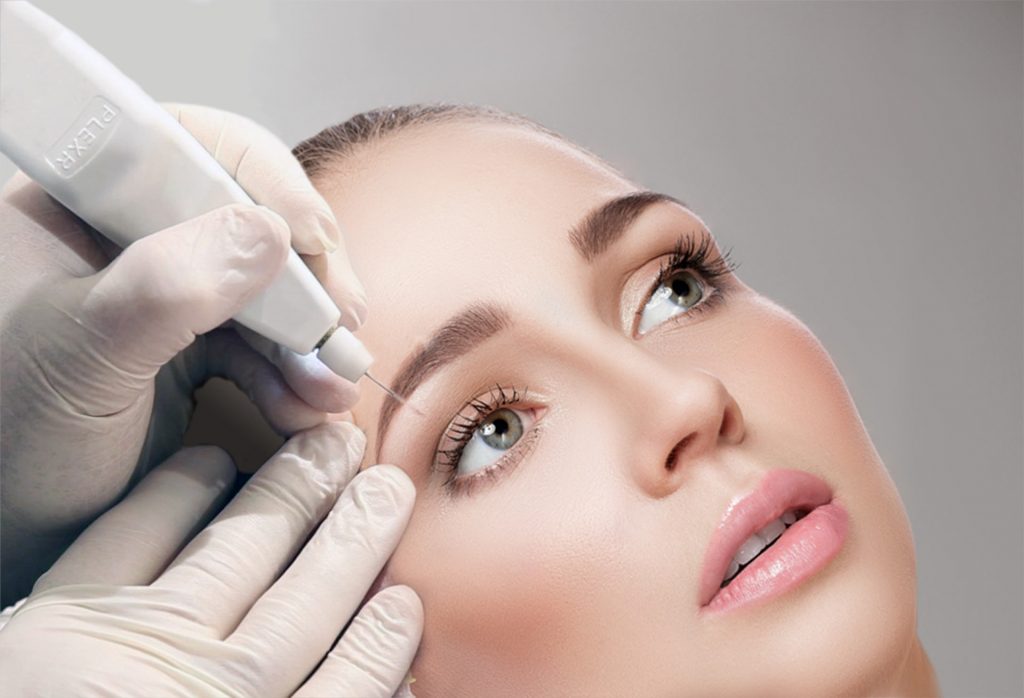 Plexr (contraction of Plasma-resection) is a medical device developed in Italy. It produces a tiny plasma arc when it approaches a few millimeters from the surface of the skin. It is through this device controlled surface abrasion which induces a dermal retraction through which it can correct all types of imperfections. That's why I call it my "magic eraser".
The treatment is very comfortable. Depending on the surface area being treated, patients are either given a small anaesthetic injection or topical anaesthetic cream which takes around 30 minutes to take effect. The treatment itself takes 10-40 mins depending on the size of the area. Allow 5-7 days for the carbon crusts to fall. They will then leave redness for several weeks. During this period, you must protect your skin from the sun with the screen total for 1 month until the next meeting.
Final Thoughts
Dark spots are a common concern that many people experience and you're not alone when it comes to the ups and downs and frustrations of trial and error. The suggestions I provided above are research-based and medically safe when offered by an experienced physician. I encourage you to book an appointment with me to discuss a treatment that best fits you. I'm here to help your skin look and feel beautiful.
Your glowing transformation is just one call away.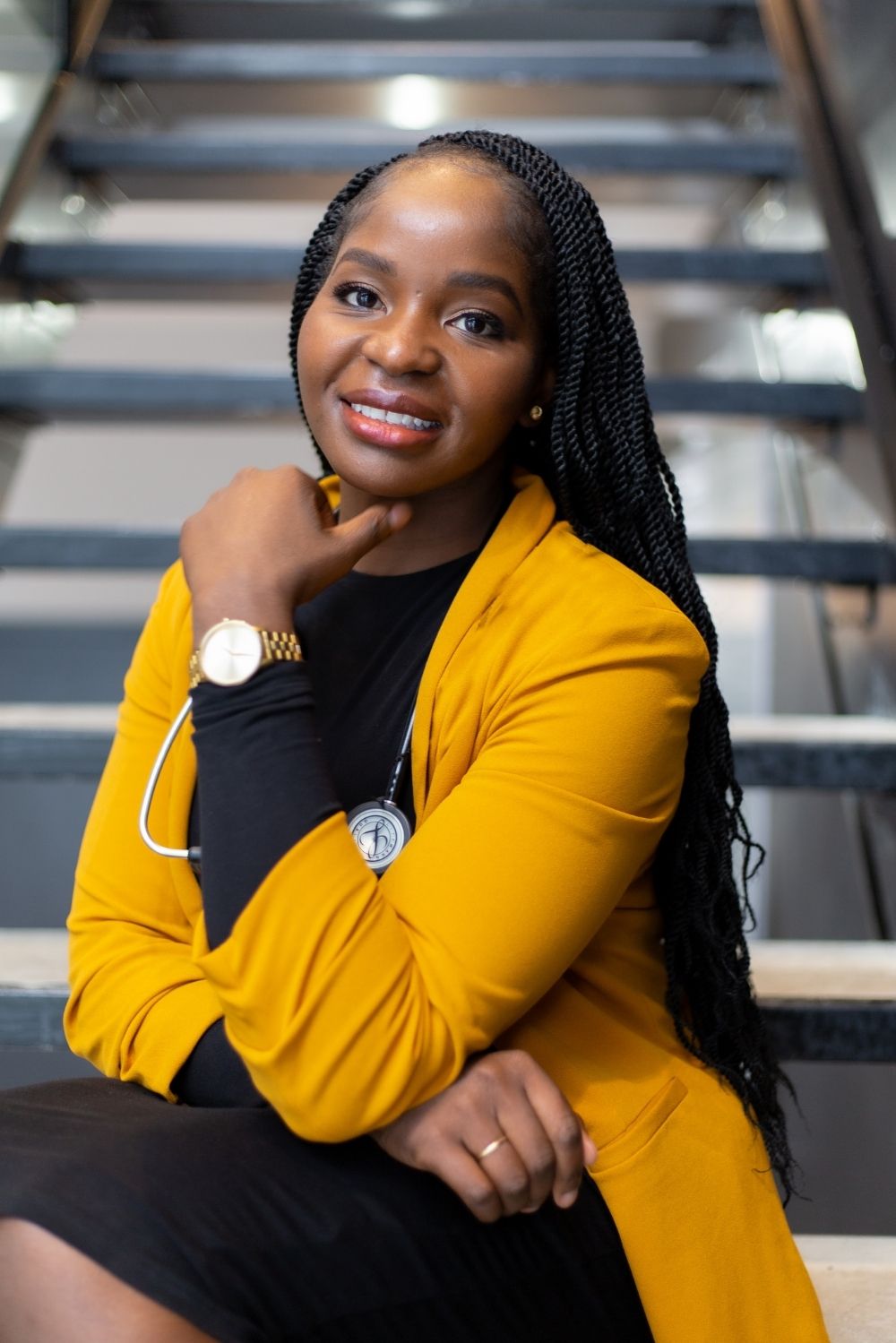 Dr. Lian Peter, MD, MPH, CCFP, is a Family physician with a passion for aesthetics. In her aesthetic clinic, she provides a wide range of minimally invasive and non-invasive procedures, constantly honing her skills to deliver exceptional care and help patients attain their desired appearance.