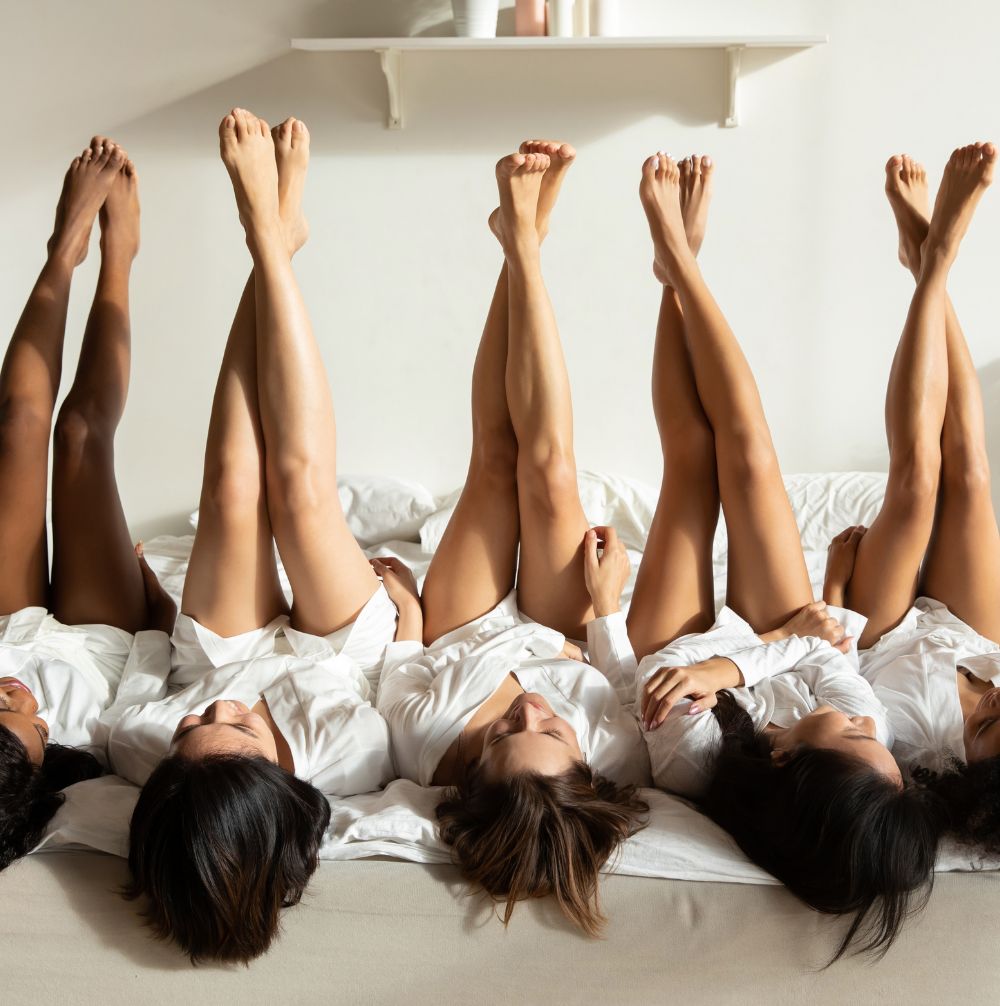 Laser Hair Removal -Elite iQ™
Dr. Lian is excited to now offer this new laser technology. Introducing Cynosure's Elite iQ™.
1. Elite iQ™ Laser Hair Removal:
Laser Hair Removal Made Easier and Safer
Instead of shaving, plucking, tweezing, waxing – permanently reduce unwanted hair with a personalized treatment to fit your skin type
Elite iQ™ uses the latest technology in laser hair removal for the most effective results available today. Equipped with patented Skintel® technology, a melanin reader which offers customised laser hair removal treatments for all skin types including the face, back, chest, arms, underarms, bikini area and legs.
It allows for real-time adjustment of treatment settings, taking into account your exact skin color and type, finding the perfect setting just for you. This has allowed practitioners to overcome the challenges faced in the past when treating men and women with darker skin types.
Along with permanent hair reduction, Cynosure Elite IQ™ also treats an array of skin concerns including sun damage, skin pigmentation, wrinkles and small visible veins.
Before Laser Hair Removal:
The area should be shaved 24 hours before, clean, and without lotions or deodorants. The hairs should be 1-2 millimetres above the skin surface.
The Skintel® melanin reader will be used to measure the skin and adjust treatment settings according to your skin type, hair colour, thickness and location of the hair. A test spot will be done, and if of a darker skin type, you will be asked to return 48-72 hours later for treatment.
The appropriate hand piece will be chosen which emits concentrated beams of light that get absorbed by the hair follicles and stem cells, leading to the destruction of the hair without damaging the surrounding skin. Protective goggles are worn throughout the procedure. The upper layer of the skin will be covered with a thick, cool gel in order to allow all the heat to pass into the next layer without causing any harm to the surface skin.
An integrated cooling system will minimize discomfort and ice-packs can be provided at the end to soothe your skin. Results are achieved after multiple treatment sessions. The exact number depends on the size, area and individual being treated.
Subsequent sessions should be scheduled at 4 to 6 week intervals until the unwanted hair stops to grow. Coming earlier than 4 weeks does not produce faster results, and coming back after 6 weeks simply sets you back.
Each session lasts about 30 minutes
After Laser Hair Removal:
After your session, slight redness and irritation may occur in the treatment areas temporarily. Otherwise, you can get on with your everyday activities. However, it is imperative that you avoid exposing the treated skin to UV light for at least two weeks after treatment.
You should also avoid shaving the area for 72 hours, avoid picking, scratching, and excessive scrubbing of your skin for 4-5 days. Dead hairs will begin to fall out 5-15 days after your treatment, this is normal and can be sped up by gently exfoliating the skin.
Contact our office if you experience more serious side effects like blistering, a rash or persistent swelling.
***After 10 sessions of same treatment area, get 50% off regular price! This is considered maintenance!
Book your consultation and laser patch test! $25 Fee is redeemable against your first treatment.
Treatment Overview

Downtime: little to none
Duration of session: 30+ mins
Interval between sessions: 4-6 weeks
Pain: mild